We offers a comprehensive range of Supplies And Services for Motors, Drives, Controls, Generators And UPS Systems. The quality systems of operation conform to Indian standards. State Of The Art Manufacturing, designing And marketing abilities.
Upcomings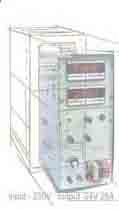 MICROMOT CONTROLS would be manufacturing the following products & putting in the market shortly.

1) Permanent Magnet Motors.
2) Heating Panels with Voltage Control.
3) Battery chargers.
4) AMF Panels.
5) Variacs (Auto transformers).

This section is updated every three months for new products.